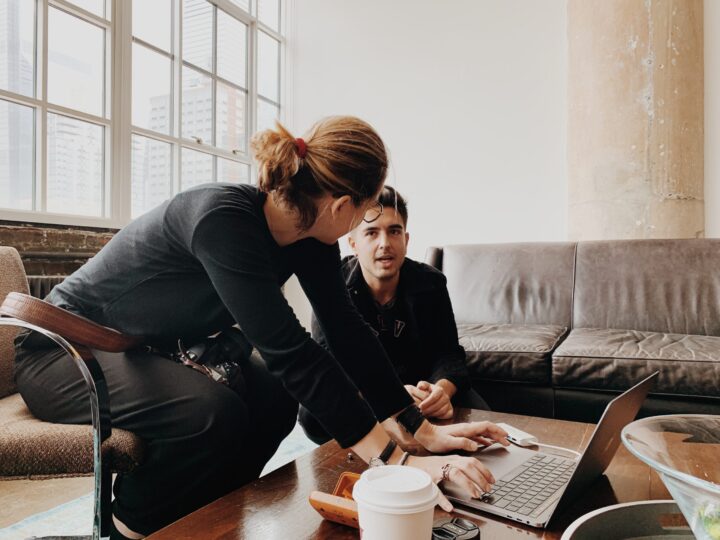 Time to Dare Coaching
Home of Feeling Seen and Relaxing into Your Greatness
Time to Dare (T2D) Coaching exists to be the number one destination for high achieving and high performing people to reconnect with their True North, overcome self sabotage and develop a habit of truly thriving in life they create.
What makes T2D different from others is the unique method of coaching that I've developed over the years of my work in portrait photography and coaching.
DareMethod
Every coaching engagement includes our work with photos of you that we take every time we meet, whether it's a virtual or in person format. All work and all of the photo assets are confidential, unless a written permission is granted to use them for any other purposes outside of our work.
This is a unique method of studying your self-image and a way of getting to know yourself better, as well as an instrument of tracking the progress of your transformational experience.
Three Key Pillars of DareMethod
Backed by scientific research from the fields of neuroscience and embodied cognition.
Creativity
- Explore your innate creativity
- Learn to improvise and be free to be yourself
- Create the vision for your life
Mindfulness
- Cultivate the state of presence
- Achieve mind/body alignment
- Self-regulate overthinking
Embodiment
- Reconnect with self
- Develop self-trust and self-confidence
- Self-regulate emotional overwhelm
TESTIMONIALS
A journey of self expansion and self exploration
Dasha helped me to shine a mirror inside my soul and reconnect with myself. I always feel like a new person after speaking to her—I leave each session feeling empowered and optimistic. She guides you on a journey of self expansion and self exploration, always offering intelligent and observant insight immediately. She offers you tools to overcome your own challenges.
I was able to untangle knots I didn't think were possible to untie and expand my self-awareness.
Coaching with Dasha has been transformational. I was able to untangle knots I didn't think were possible to untie and expand my self-awareness. One thought exercise called 'freedom, and..' allowed me to let go of deep-rooted habits that were usurping my energy. Dasha is an unconditional coach. She showed up to each session fully prepared and ready to connect, full of intuition and knowledge on how to guide and navigate our dialogue. She followed up our sessions with helpful voice notes, and often times during our sessions I would tell her - 'I can't describe it, something about your energy is so deeply helpful.' Our work together catapulted me forward. I discovered Dasha by following her photography Instagram, and lucked out in finding an exceptionally perceptive and fluent coach.
Transformative experience, WOW!!
I wanted to try 1:1 coaching for a long time but something was holding me back until I met Dasha and it just felt right. Her energy, presence, care and love for what she does took me over. And she helped me to transform my life, look inside and see what's holding me back, what limiting believes/behaviors are holding me back and supported me in taking an aligned action. I had so many breakthroughs, aha moments, realizations and now I am on the way to live my dream life, taking action towards my goals and transforming my life. So grateful! Invaluable experience. Thank you Dasha so much for doing what you do!
Feels Great To Be Heard
Thank you soo very much dearest!
It feels absolutely great to be heard.
You are doing a very noble work and for that Im forever grateful.
I feel better and better after each call.
Thank you for putting things in perspective and making it easy to see everything from the brighter side.
New Practices and Habits
Thanks to our practices, I started journaling (almost) on a daily basis and I definitely noticed a positive shift in my perception of life. In addition to journaling I have also started to wonder what brought me simple joy when I was little and it brought me back to practice piano on my own.
More clarity and less overthinking
First of all I would like to thank you for these sessions and a super valuable time that we spent together.
As for changes, I noticed that I have more clarity in the topics that we discussed and I feel more in control. It helped me to understand how to separate my emotions from overthinking and notice the moment where I purely feel rather than just create scenarios in my head. It helped me to recognize physical changes in my body when negative thoughts are present and redirect my thoughts towards positive inner feelings or analyze where these negative thoughts are coming from and how to fix them practically over time. During the homeworks I realized that simple time management can solve many problems and that it is possible to see the improvement/results in one week and get motivated by small changes.
I will continue practicing my homework:)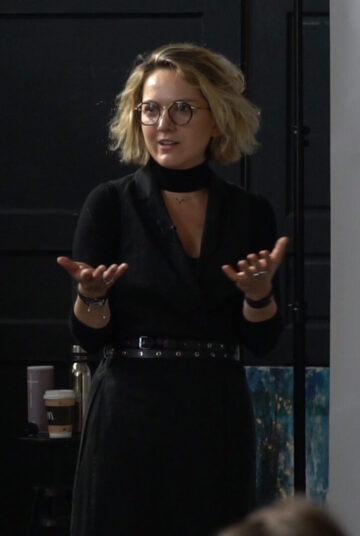 Additional Ways We Can Work Together
1:1 Coaching
Group/Team Coaching
Custom Coaching Programs Design and Development
Public Speaking
Workshops
WORKSHOP TOPICS
The Art of Feeling Seen & Relaxing into your Greatness
Self-Image vs Personal Brand
Authentic Relating
Feelings at Work