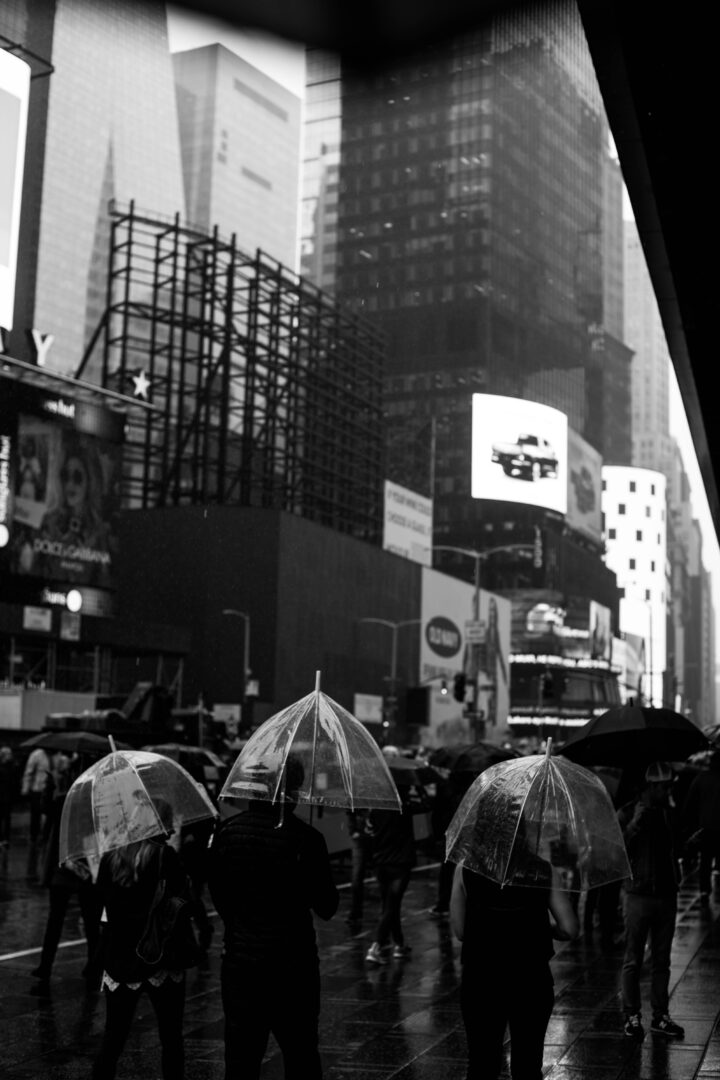 Umbrellas

Personal Project
"It only takes one to lift the umbrella a little higher and slow down - the very little effort - to see beyond the boundaries of your own realm." - Dasha Dare
Umbrellas body of work manifests the pursuit of beauty and happiness under any circumstances and encourages the viewers to appreciate the transient moments and enjoy the urban and nature elements surrounding them.
This project is an invitation to be an observer of life outside of "your umbrella", a love confession to the streets of Manhattan, and an exploration of human connection.
"Umbrellas" body of work is a nominee of 2017 Fine Art Photography Awards.
A Solo show of "Umbrellas" took place in September, 2017 in NYC.
Prints are available for sale upon request.